The Villiage of Crandall was platted in 1927, it had sprung up around the L. A. Davis and Brother's Turpentine Mill located on the St. Mary's River west of Roses Bluff circa 1895. The land was sold to Rayonier circa 1937. There was an African American church in Crandall.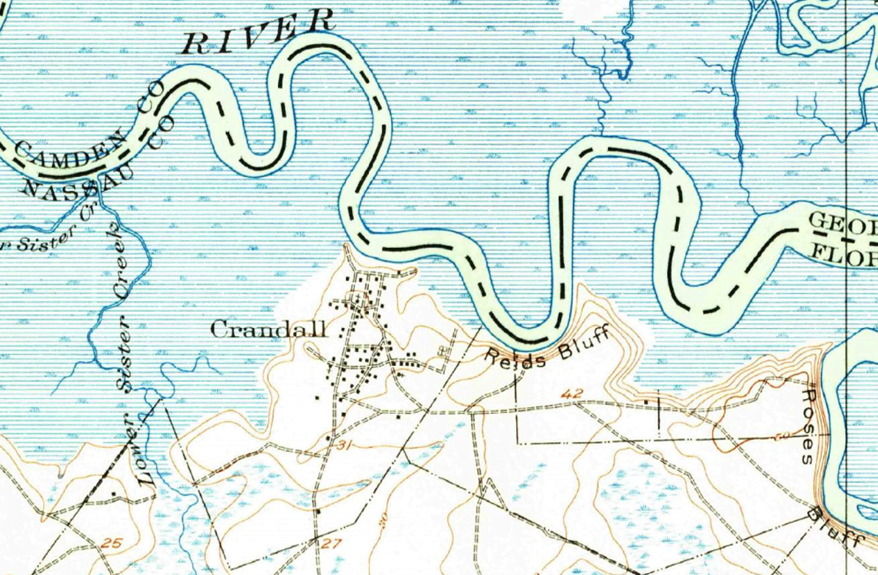 The 1910 Census, of Census District 4, which includes Crandall and Evergreen, was 75% African American (black/mullato) and had a total population of 210.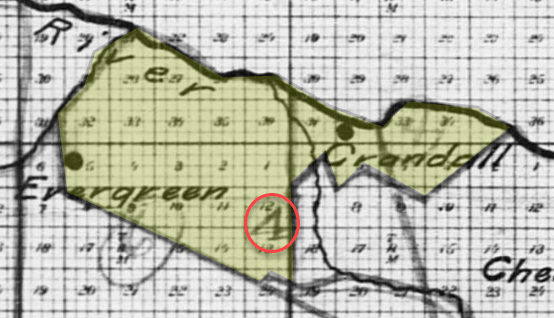 There are two known marked graves and a large number of depressions that are likely grave sites. There are 30 known death certificates citing Crandall cemetery as the place of burial. The Crandall database lists the known and suspected based on death certificates and burials not just the existing grave markers.

The cemetery is on Rayonier Forest Products' land and prior approval is required to be escorted to the cemetery, snake-bite gaiter, orange safety vest, and hard hats will be provided, and four-wheel-drive vehicles are recommended as approximately 4-miles of dirt roads are on the route.