On Tuesday, July 19, an audience of 33 (including 7 guests) was treated to a highly entertaining and enlightening presentation by Sharon Clark Driscoll.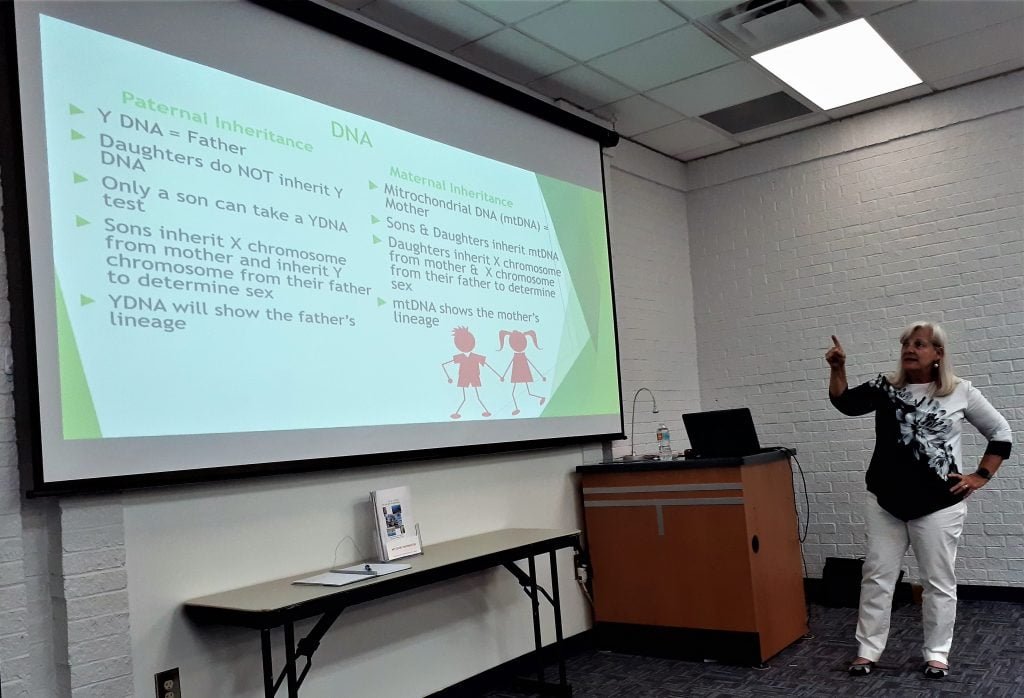 Using her own DNA tests through AncestryDNA and 23andMe as examples, Sharon showed us the tools that are available to confirm ancestry lines, in particular the Shared cM Project 4.0. She also described a genetic health risk report provided by 23andMe, which reveals your risk level for developing certain health conditions.
To those who attended, as well as those who missed it, we recommend visiting the DNA Painter website: https://dnapainter.com/
Thank you, Sharon, for helping us to demystify our DNA results!